Together Towards A Better Tomorrow
The 30th Anniversary Celebration of TH Magnetics Was Grandly Held
Since our founding in 1988, TH Magnetics has progressed for 30 years. We have accumulated a great deal of knowledge from overcoming challenges. Together we have matured and grown to be the market leader that we are today. These years of hard work, continuous improvement, and innovation have prepared TH Magnetics to achieve an even more brilliant future!
We commemorated our 30th anniversary on September 17, 2018. It was a day for celebration of TH Magnetics, with the theme of "Together towards a better tomorrow". We celebrated at Tianhe's main facility and the Baotou Shangri-La Hotel.
We sincerely thank all of our customers for helping us grow and improve and we are very grateful that some customers were able to join us for our celebration in Baotou.
Plant Tour and a Mongolian Culture Experience
The colorful autumn season brought cool breezes. In the morning of September 17th, 2018, the guests arriving at the factory received a traditional greeting of drums and fireworks. The enthusiastic Mongolian staff welcomed them with the auspicious blue scarf Hada and warm milk tea. Guests took pictures in front of the Mongolian tents. After the welcoming ceremony, the guests visited the factory under the guidance of the company's employees.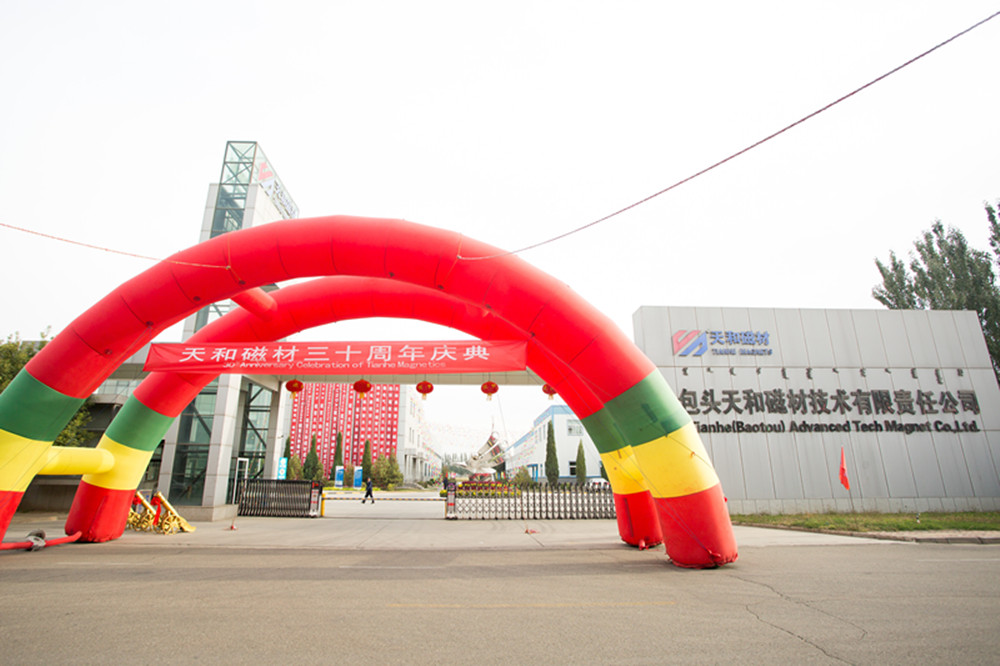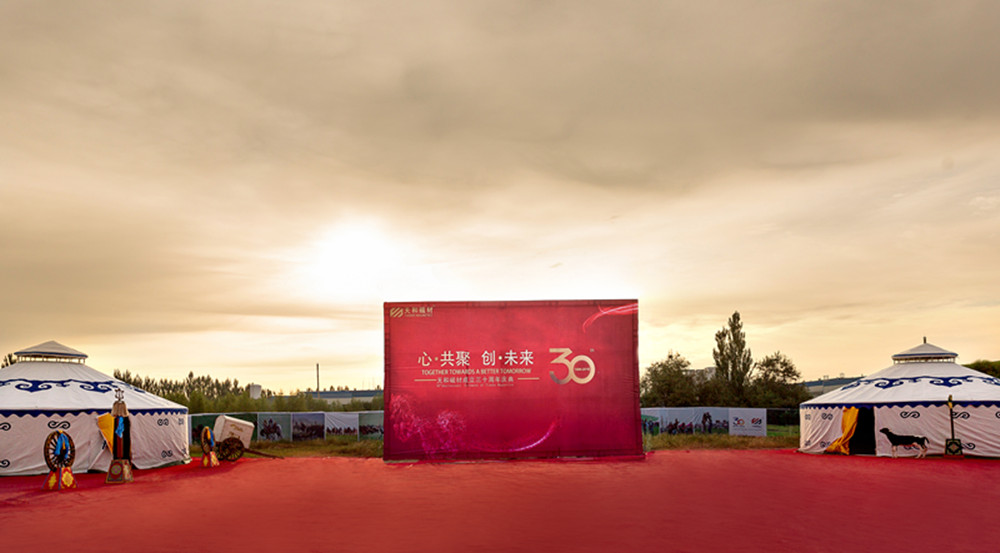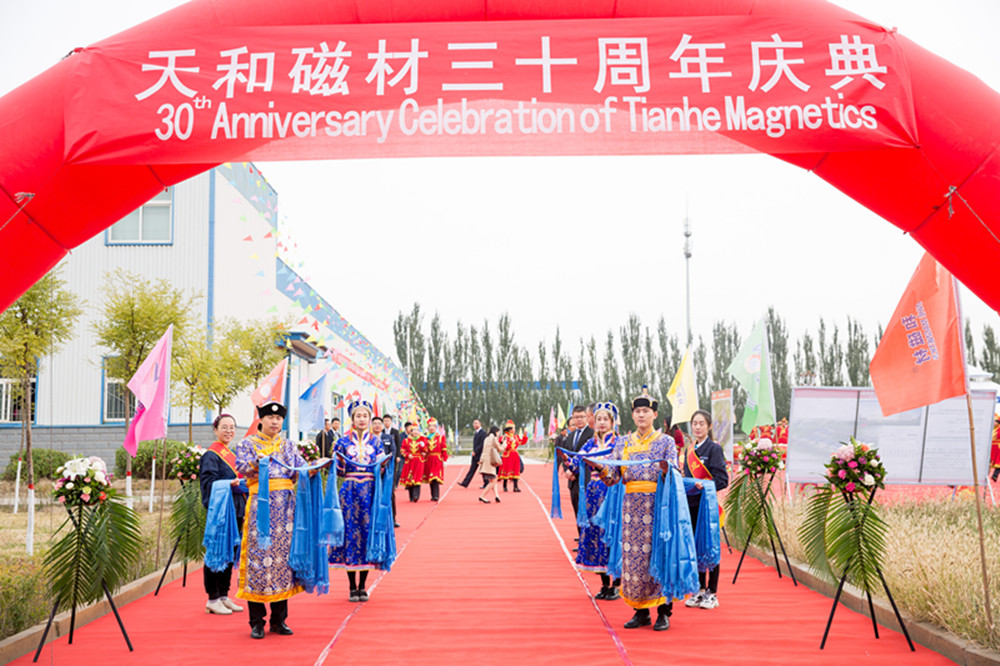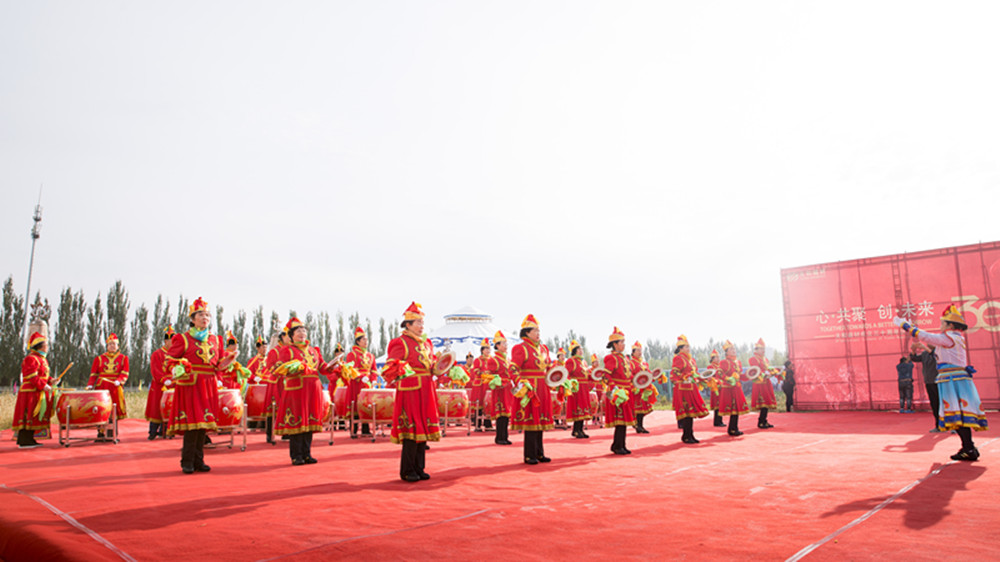 30th Anniversary Ceremony at Main Facility
Guests Sign In
Guests from home and abroad such as: government officials, academicians, industry association leaders, customers, suppliers and relevant partners, gathered in the Shangri-La hotel and signed their autographs.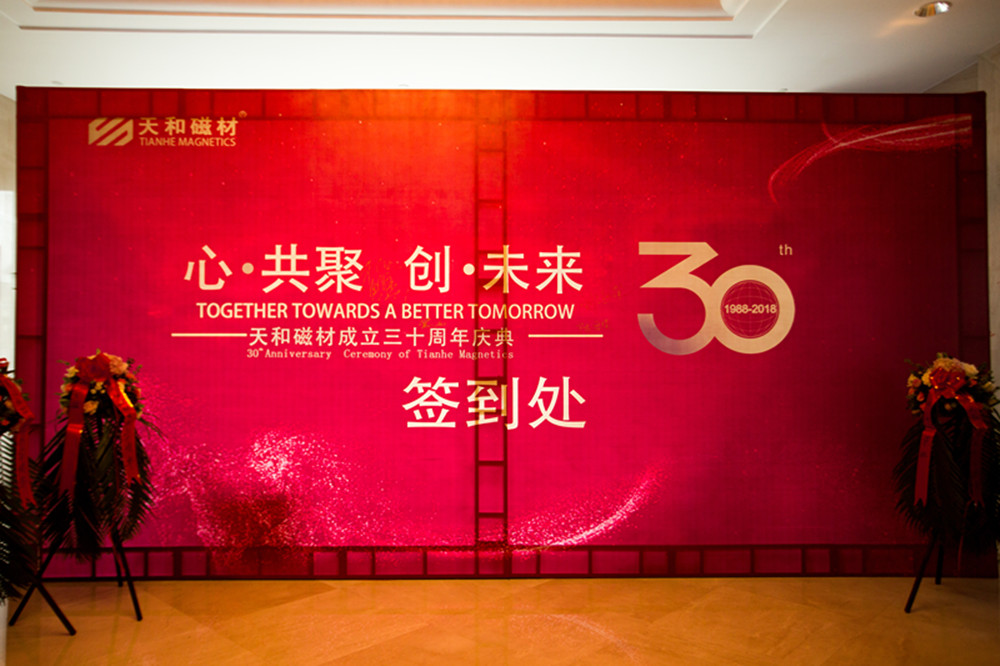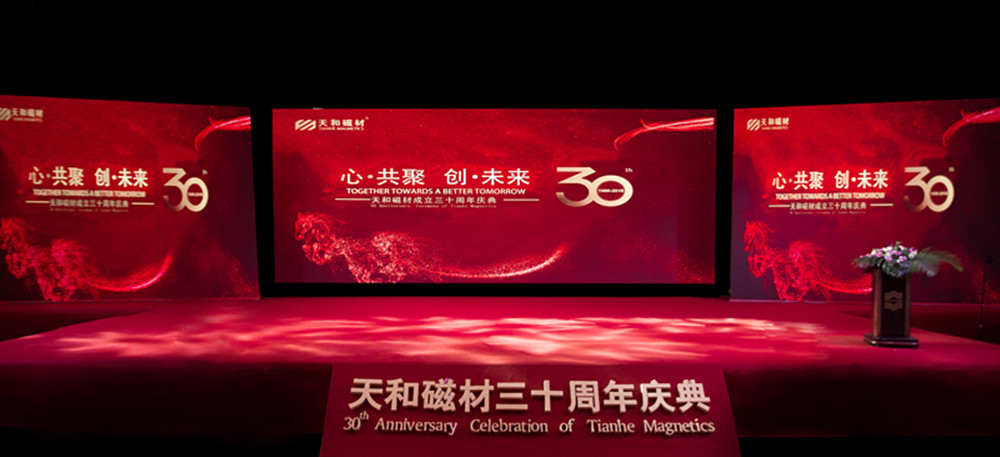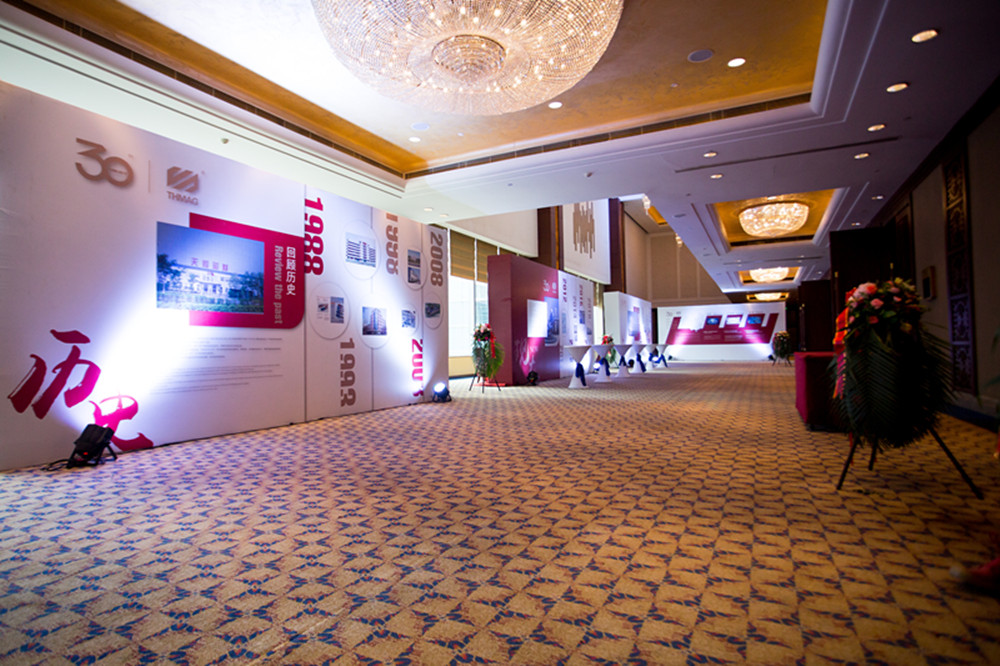 Signing Board Ceremony Area at Hotel Culture Wall
Welcome Speeches Recall Past Look Forward
Chairman Mr. Yuan Wenjie made a welcome speech for the 30th anniversary ceremony. He extended warm welcome and deep appreciations to all the guests who came to attend the 30th anniversary celebration of the company. He expressed gratitude for the support and trust from all those who helped the company grow. Mr. Yuan highlighted that reputation is an important achievement for our company. Tianhe has always insist on honesty and integrity for the past 30 years. The Tianhe community has enjoyed cooperation with customers and stakeholders. He noted that the Tianhe people would like to continue the principle of customer first and firmly establish an exemplary management system. Elements of such a system include consistent quality, cutting-edge technology, and efficient automated processes. By performing all of these tasks, Tianhe expects to achieve mutual benefits and win-win solutions with all the partners in future.
CEO Mrs. Alice Chen presented "Together Towards a Better Tomorrow" for Tianhe's 30th anniversary. Mrs. Chen recalled the past of Tianhe, its present, and looked forward to the future of the company together with the guests. Mrs. Chen reported that:"For next five years and even beyond, the company is ready with the corporate mission of 'customer first, magnetizing a clean world', ready with core values of 'safety, dedication, innovation, integrity, responsibility', and that Tianhe will strive for the corporate vision of 'being an innovative leader of permanent magnet materials'". As a conclusion, Mrs. Chen was excited to announce: Today it is more than just an anniversary ceremony, it is a moment of hope, it is a moment of mission, it is a moment to join our hand together, share the ideas together and strive for the challenge, the change that the world needs for the future – Together towards a better tomorrow!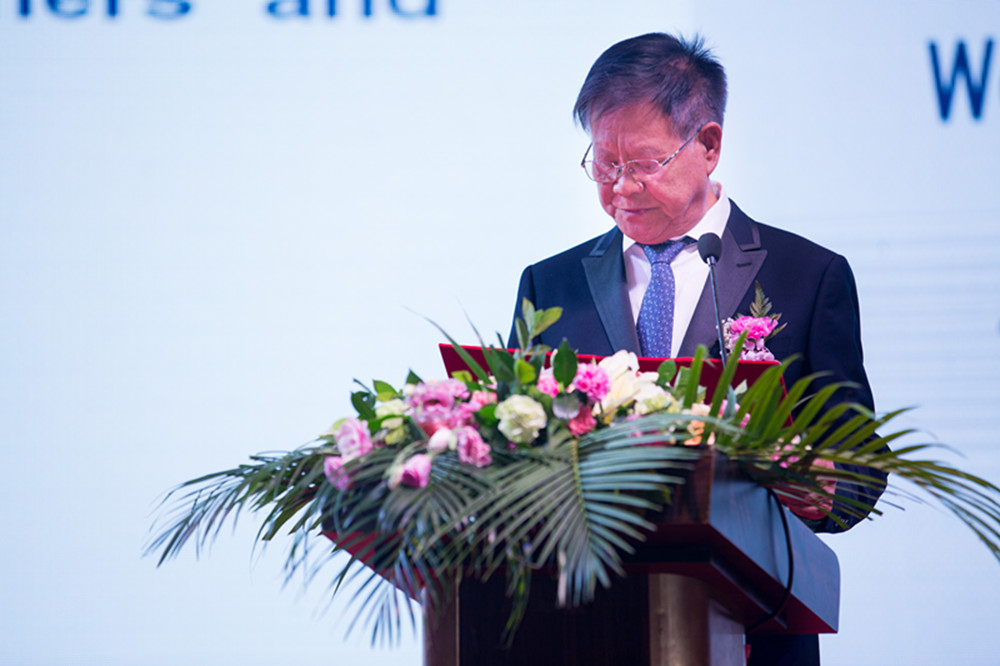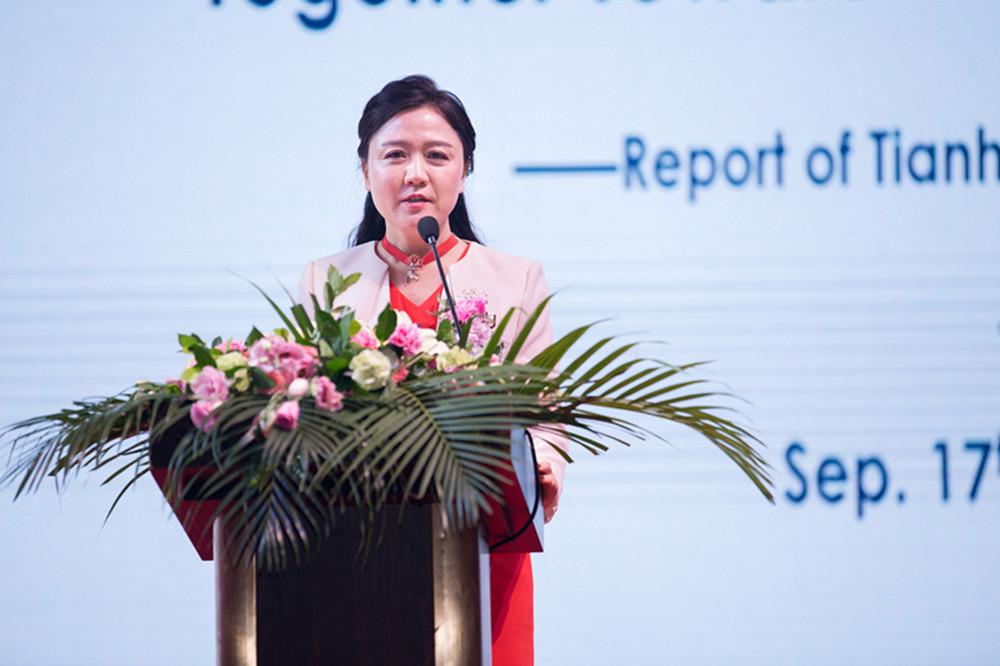 Welcome Speech Main Report of 30th Anniversary
by Chairman Yuan Wenjie by CEO Alice Chen
Congratulations from Relevant Officials, Academicians and Experts of Rare Earth Association, and Customer and Supplier Representatives
Representatives from various sectors, including the government, academicians, industry experts, customers, suppliers and partners who have supported the development of TH Magnetics over the years, made speeches on the stage. They affirmed the achievements made by Tianhe over the past 30 years and extended warm congratulations to Tianhe for the 30th anniversary.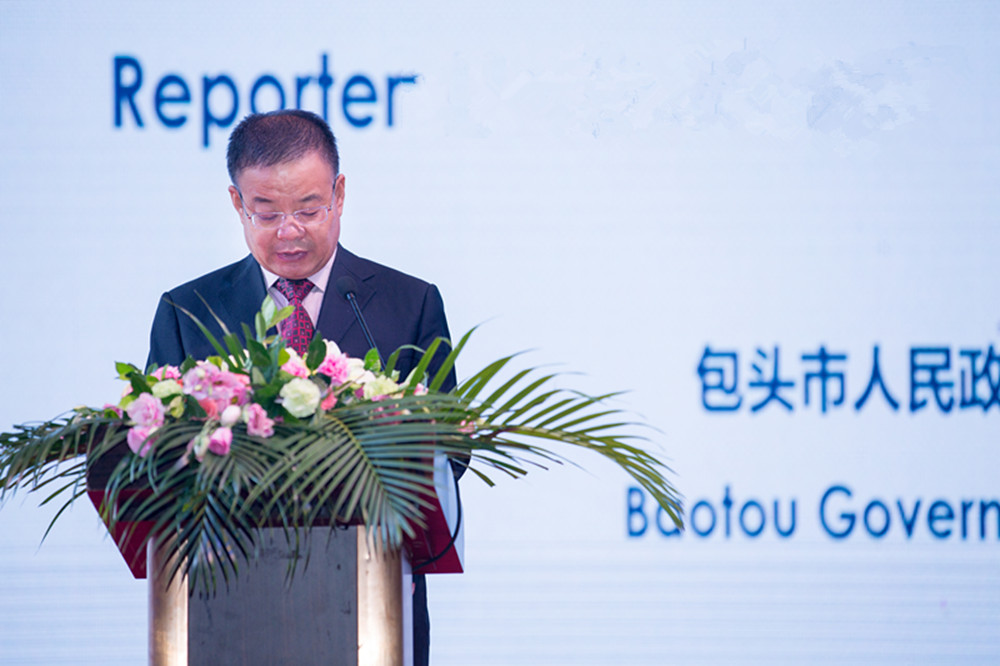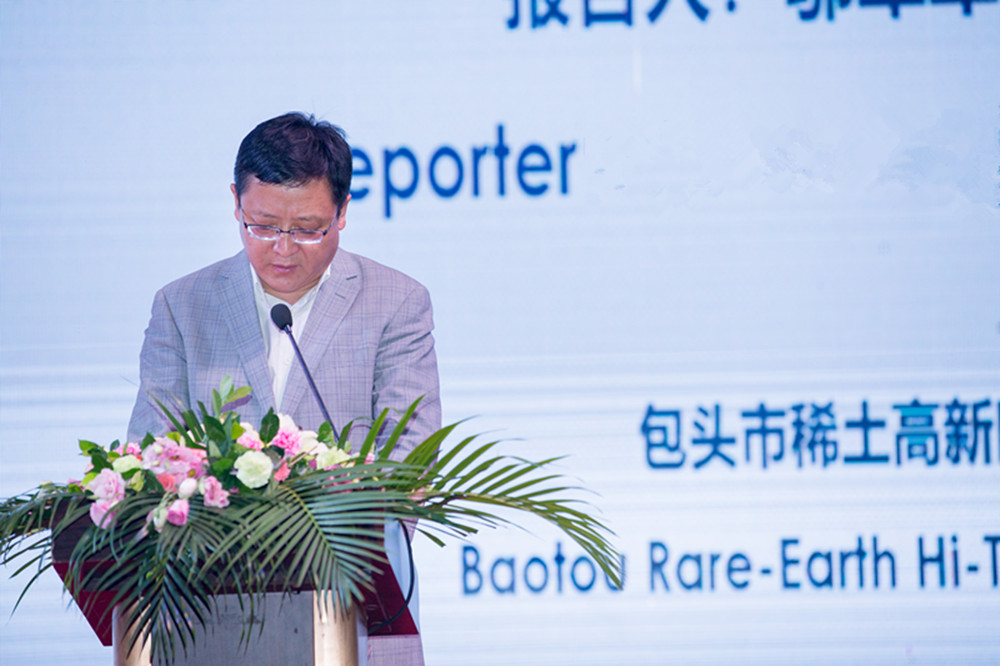 Speech by Municipal Official Speech by Director of RE high-tech Zone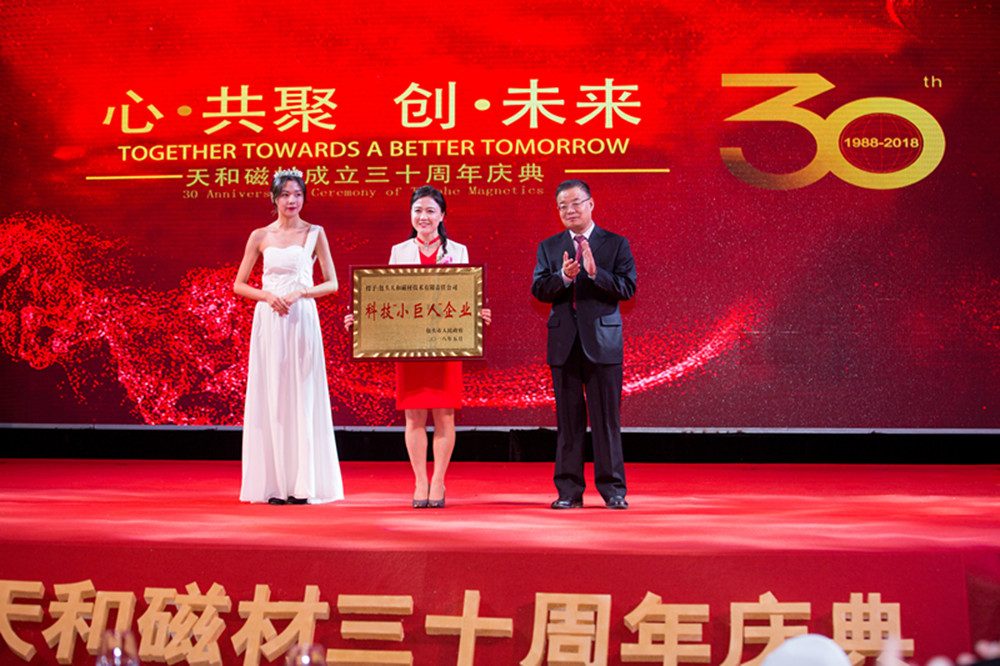 'Technical Innovation Awarding' by Baotou Government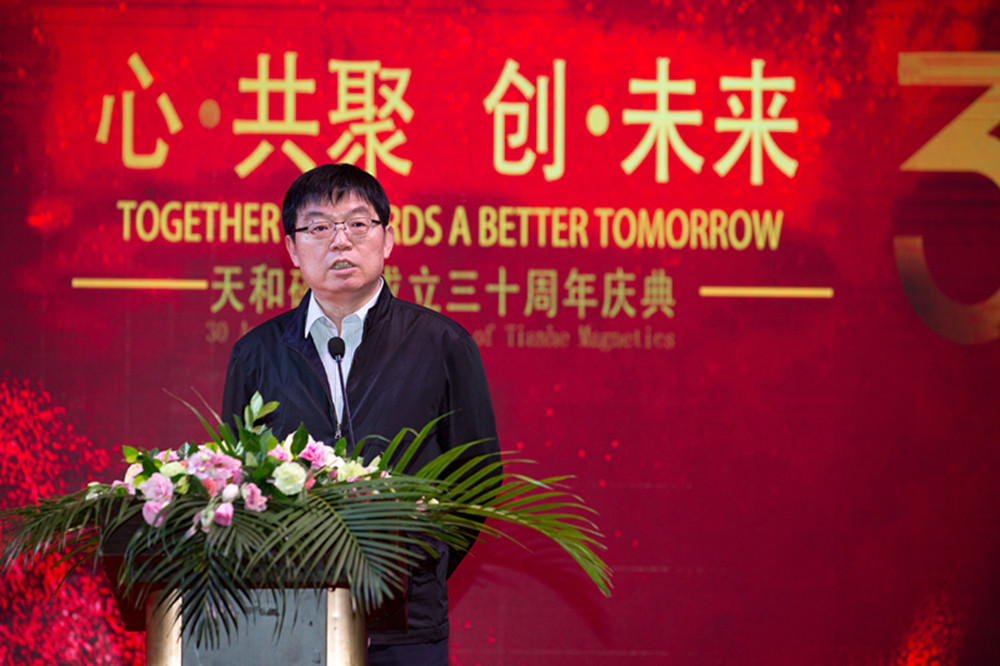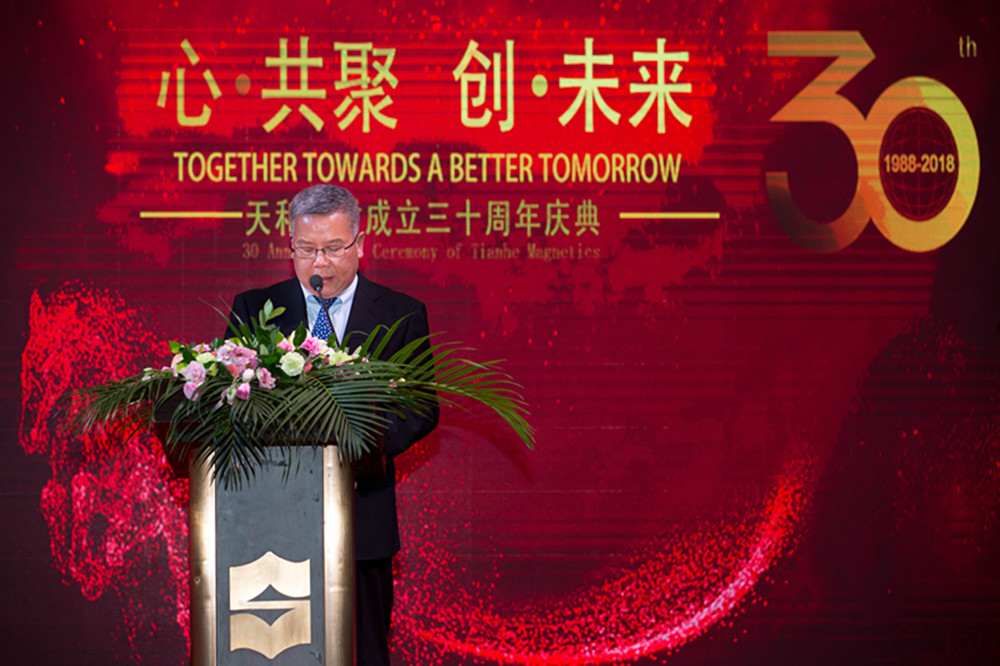 Speech by Academician Mr. Li Wei Speech by Mr. Yang Wenhao
Secretary General of RE Association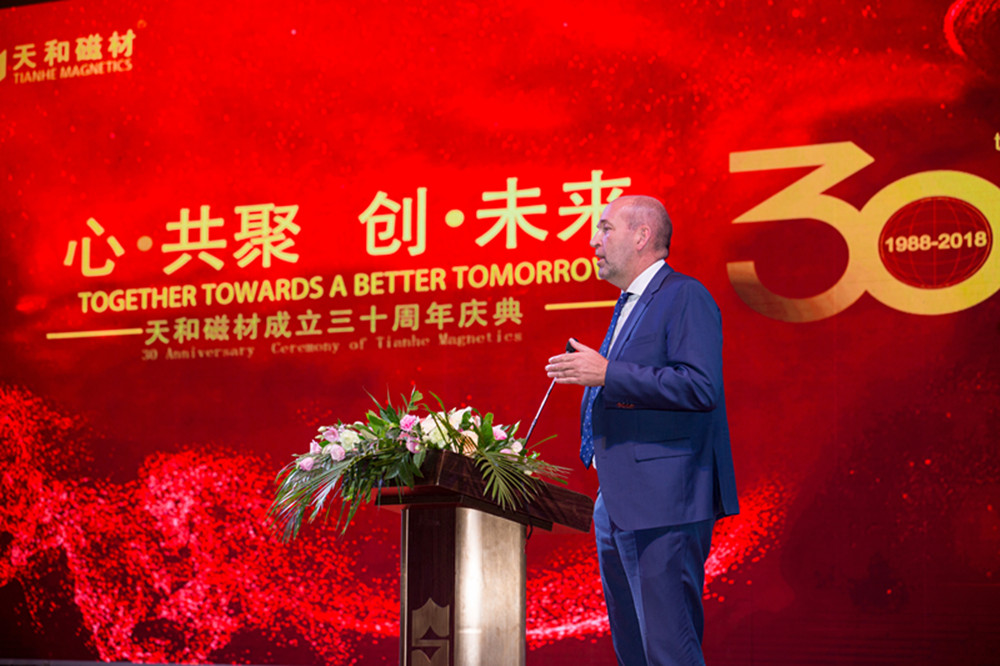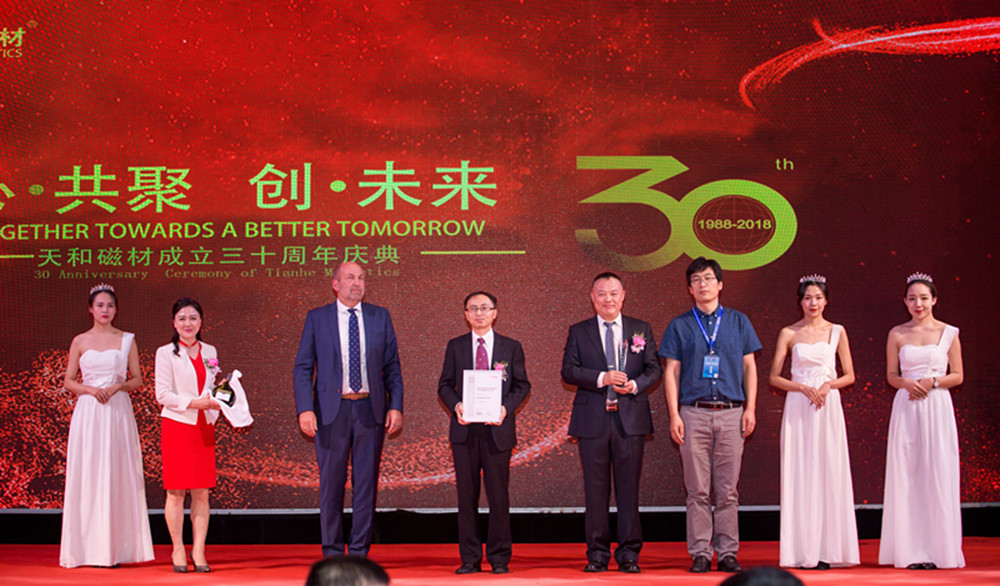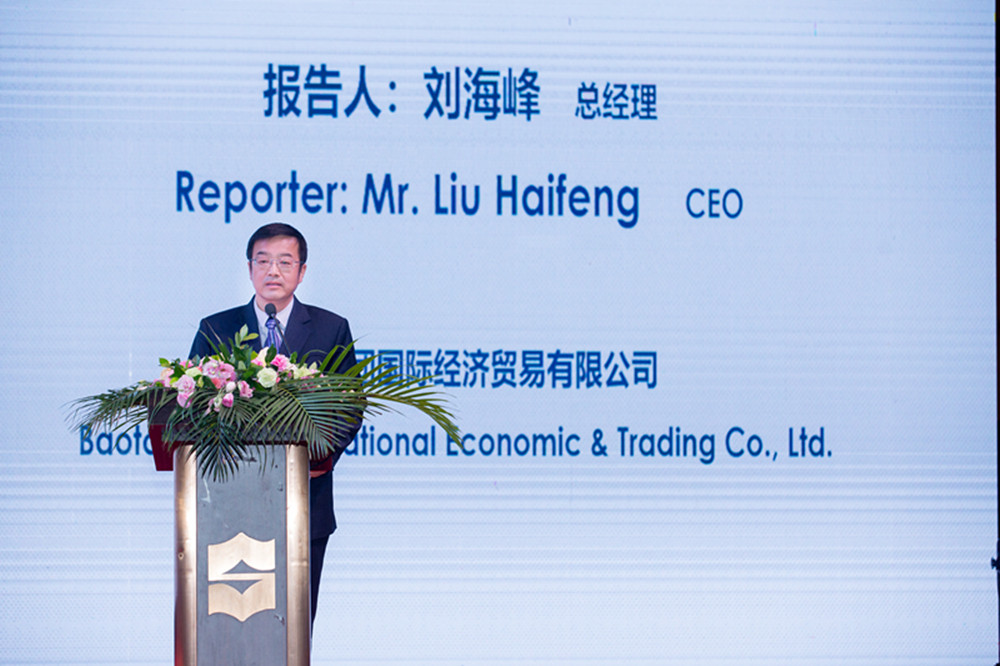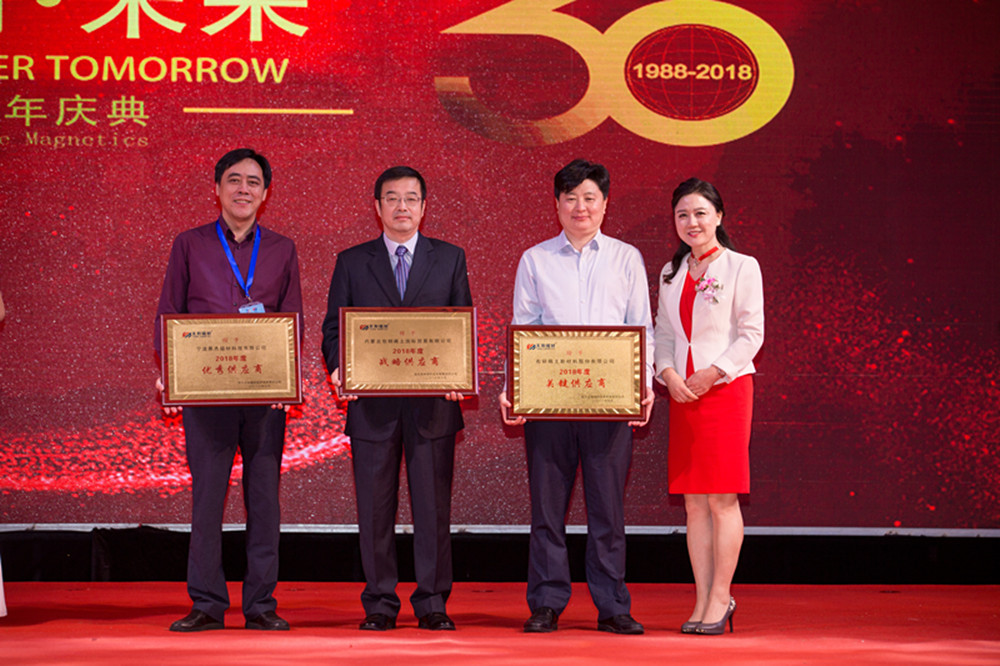 Speech by Mr. Appelmann 'Supplier Awarding' by Customers Speech by Mr.Liu Haifeng 'Awarding to Suppliers' by
Vice President of Brose GM of Baosteel Trading Co CEO Alice Chen
Lighting Ceremony Toast Wishes
During the development of the past 30 years, we are thankful to the local officials, customers, suppliers, friends from all walks of life and our employees who have been accompanied us. The CEO, Mrs. Alice Chen invited all representatives from different sectors to start the celebration and lighting ceremony together. Chairman Mr. YuanWenjie, the company's top management team and shareholder representatives together on behalf of Tianhe Magnetics toasted to guests.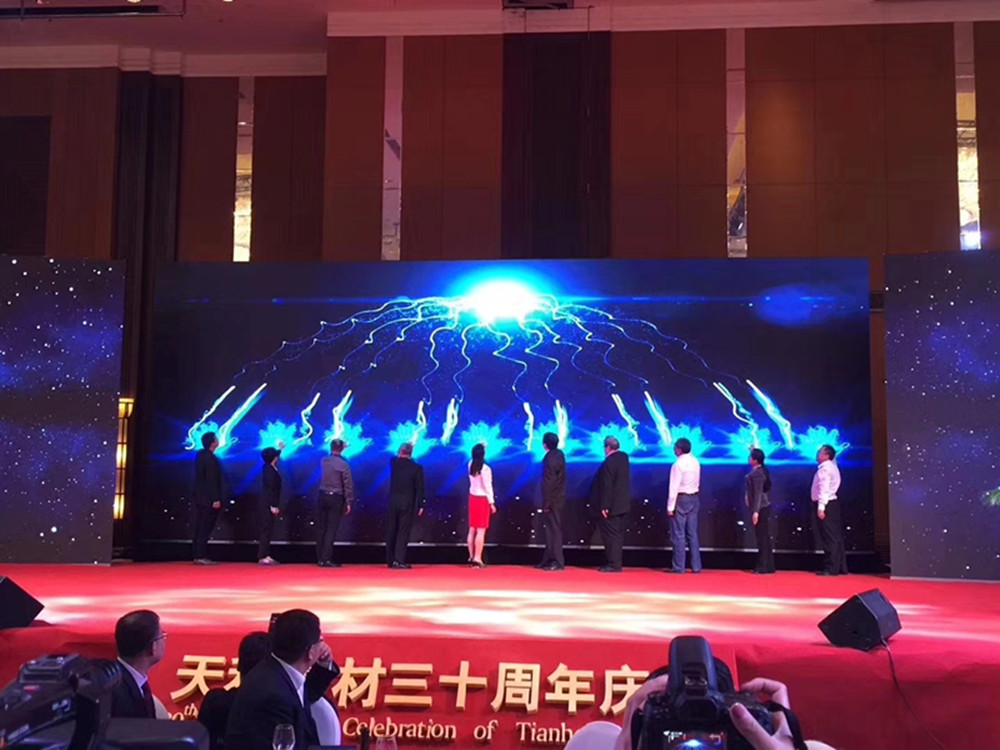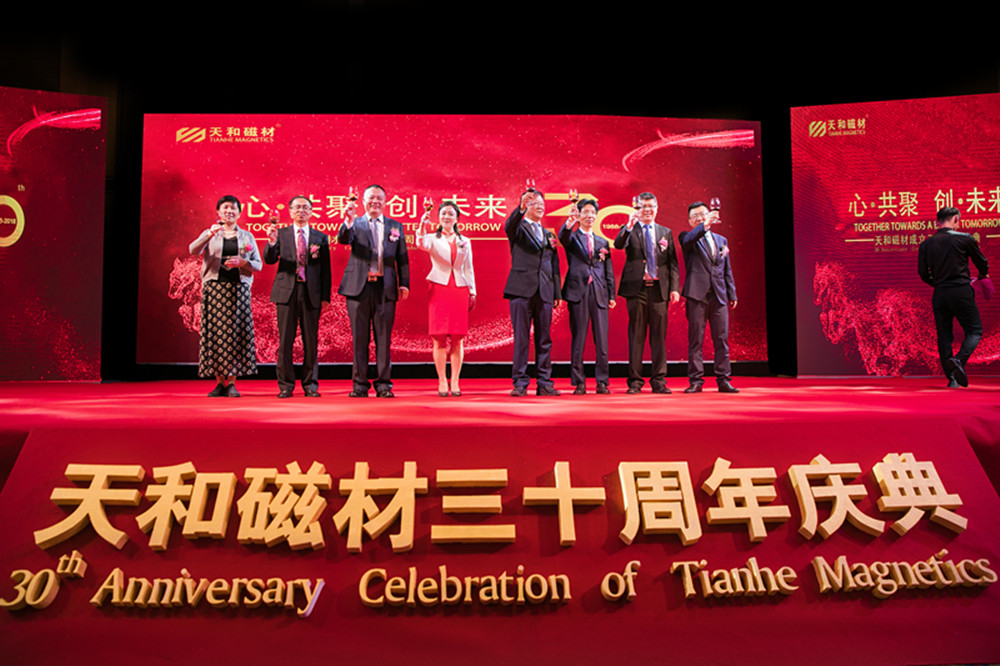 Light Opening of Ceremony BOD Members Toast Guests
Gratitude to Accompanying Hand down by Generations
The development of the company would not endure without the inheritance and dedication of all employees. Mr. Yu Long, an engineer from the production department expressed his heartfelt wishes on behalf of all the staff, "I feel proud that I could work in such a big family which is enterprising and congenial. The enterprise culture accumulated over the past 30 years has deeply inspired every employee to constantly explore and pursue our dreams. We value this opportunity provided by the company and we will do our best to let the core values of SDIIR "safety, dedication, innovation, integrity and responsibility" be passed on and carried forward." Meanwhile, in order to commend the outstanding employees, Chairman Mr. Yuan Wenjie presented them a gold medal which represents the highest honor of the company.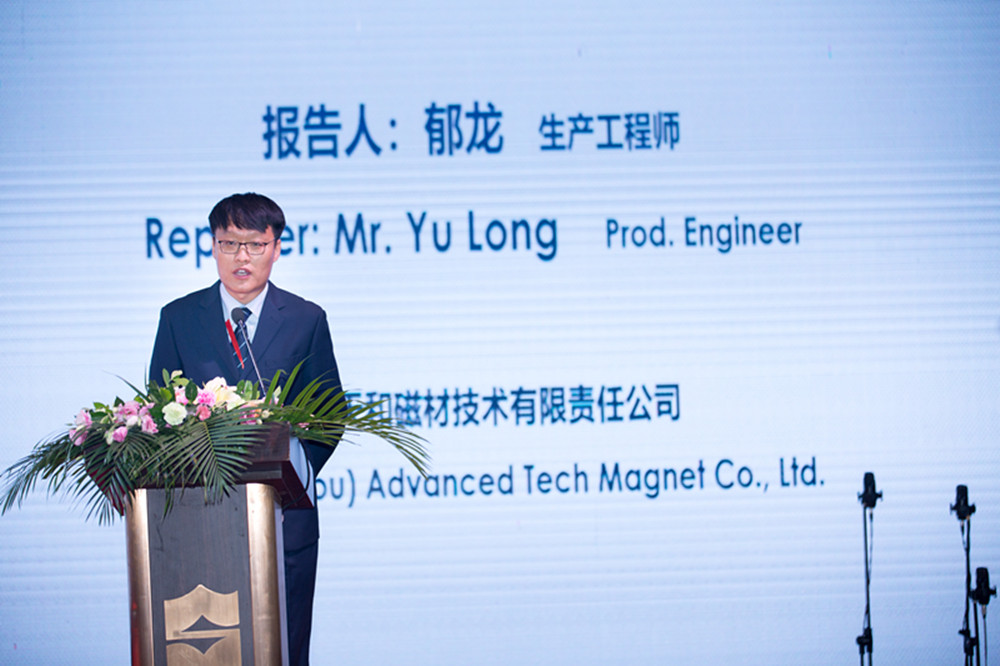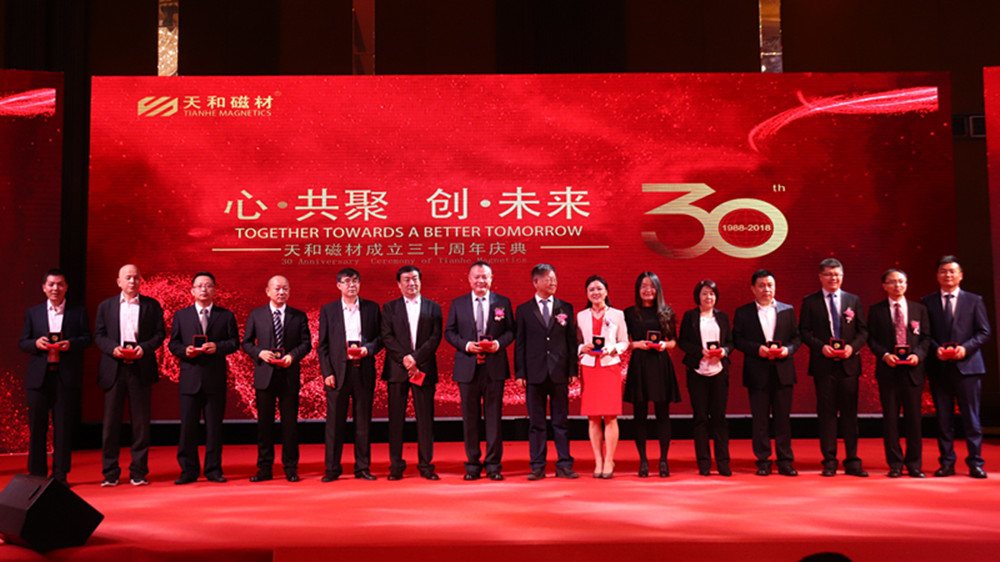 Speech by Mr.Yu Long, Production Engineer 'Gold Metal Reward' by Chairman Yuan
Singing and Dancing Appreciating and Blessing
"Bright future" lighting dance show kicked off the anniversary ceremony, and the 'Song of Tianhe' brought the celebration to a climax. The company song was a great birthday gift to the company's 30th anniversary, showing the active spirit of Tianhe people. The dance "a grateful heart" expresses the gratitude of the employees to the company, their deep love and good wishes for the company. Magnificent Horse Violins performance "Millions of Horses running" foreshadows that Tianhe is leading to a better future!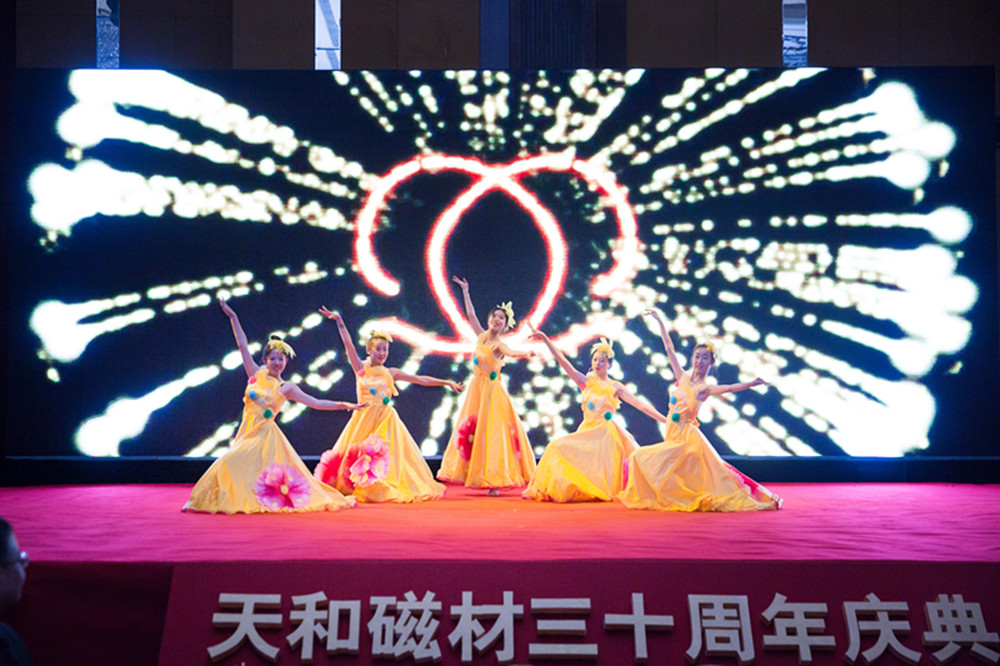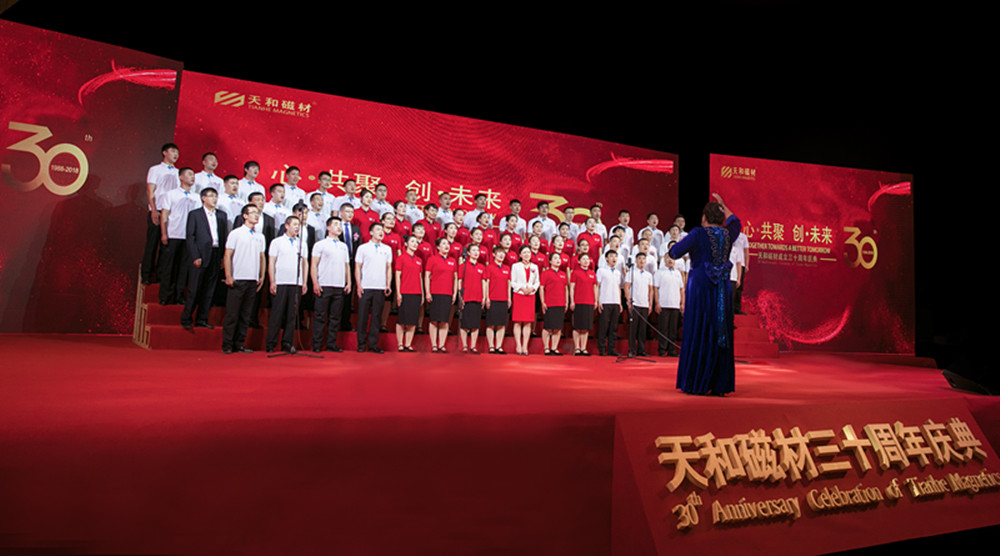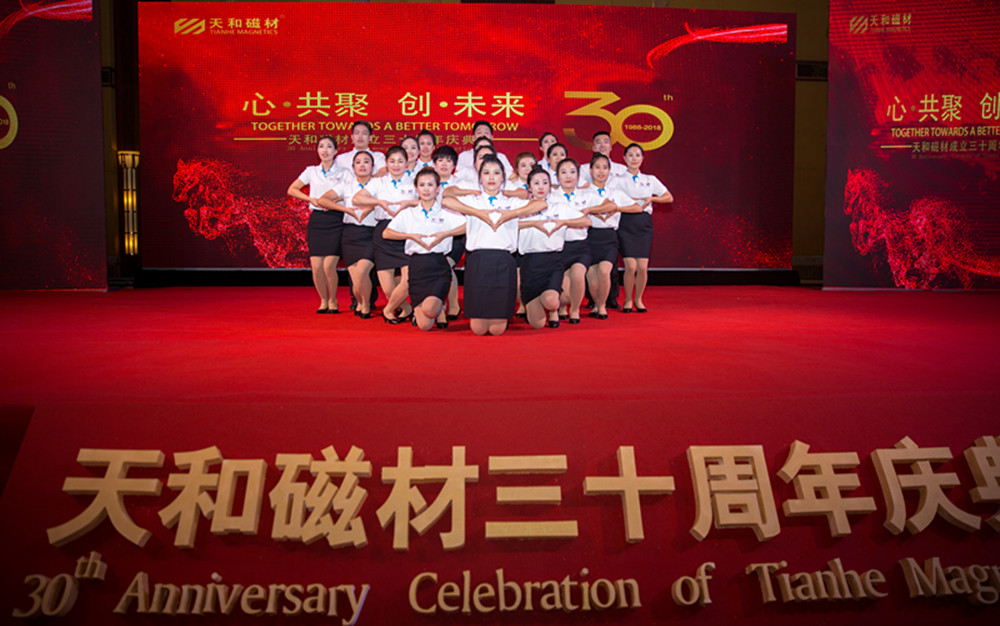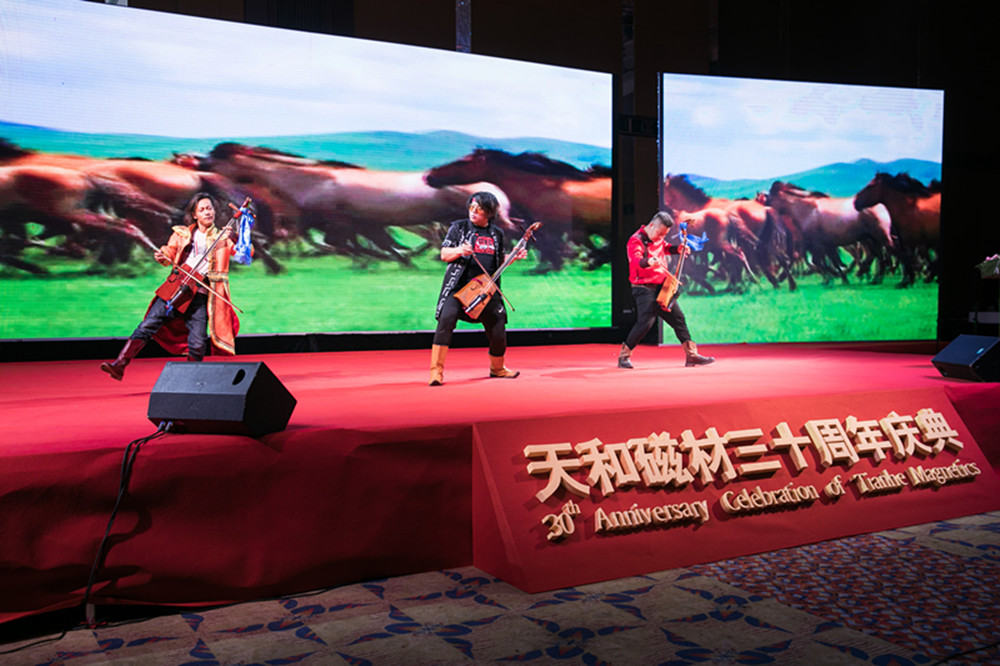 Lighting Dance of 'Bright future' Song of Tianhe Dance of 'Grateful Heart' Horse Violin of 'Horses running'
Sing the Birthday Song Bless for a Better Tomorrow
The guests and all the staff sang the birthday song together, and wished Tianhe a very happy 30th birthday and also blessed wishes for a bright future.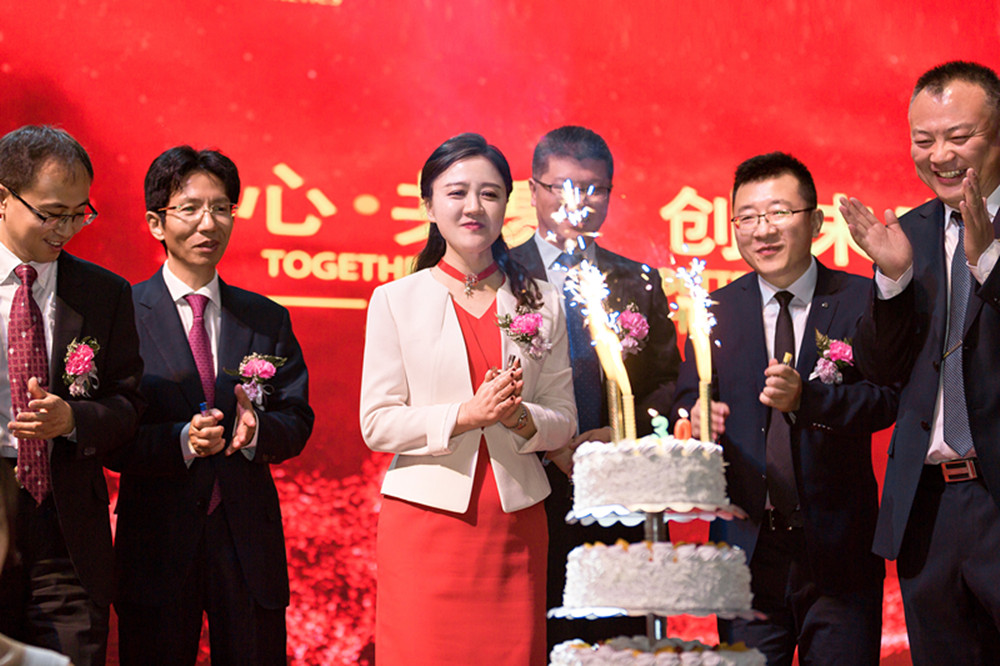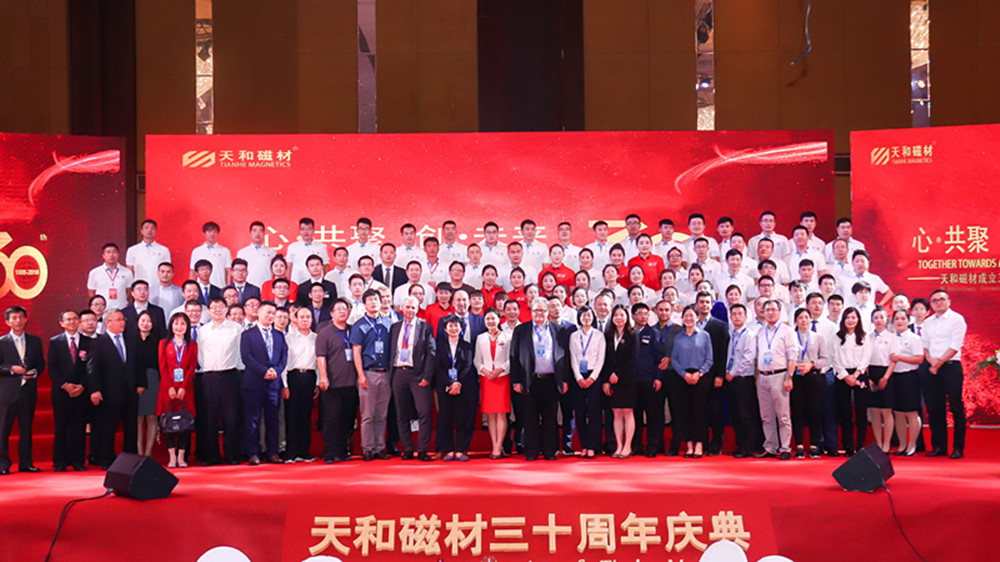 Blessing Family photo
A "family photo" finally records the special moment. The activities of the 30th anniversary event ended with a beautiful picture to cheer us on to an even brighter future for TH Magnetics!